As a board certified plastic surgeon with extensive experience in body contouring and breast enhancement procedures, I am always interested in the most innovative procedures and techniques to give my patients optimal cosmetic surgery results.  One of the most useful and versatile techniques that I use regularly is autologous fat transfer, which is rapidly gaining popularity around the world.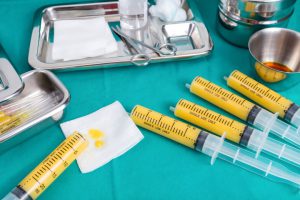 Autologous fat transfer begins by using liposuction to remove unwanted subcutaneous fat from specifically targeted areas.  This fat can then be purified and transferred to an area in need of augmentation.  By using natural fat taken from the patient's own body instead of an artificial implant, many risks, such as allergic reaction or rejection of the foreign material by the body, can be significantly reduced, allowing for safer, more complication-free augmentation.  Further, fat transfer also provides the added benefit of removing persistent fat from areas traditionally resistant to diet and exercise.  Finally, as an inherently soft and malleable material, subcutaneous fat can also be more readily shaped and sculpted to suit each individual patient's specific aesthetic requirements, making it ideally suited to a variety of cosmetic body contouring procedures.
One of the earliest uses of fat transfer in cosmetic surgery is a procedure known as breast auto augmentation, which uses injected fat during a traditional breast lift, or mastopexy.  While the mastopexy lifts and firms the breasts, correcting such issues as breast sagging (ptosis) and excess skin, injected fat is added to naturally augment the breasts' depleted volume, enhancing the overall size and shape of the breasts without the need for artificial implants.  Similar fat transfer techniques have also been used very successfully during breast reconstruction to achieve softer, more natural looking results.  More recently, the use of fat transfer has gained significant popularity in the Brazilian Butt Lift.  This procedure uses the purified fat removed during liposuction to augment and contour the buttocks, creating more ample and defined lower body contours.  Because the fat removed is usually taken from the lower abdomen, hips or thighs, its redistribution can further enhance the body's natural hourglass shape.
Additionally, tiny injections of this same, purified fat can also be used in areas of the face where volume has decreased.  As we age, the skin of the face can lose volume and elasticity, causing it to sag and wrinkle.  Fat transfer techniques can often restore a youthful fullness to the face and alleviate fine lines, wrinkles, and sagging skin in key areas like the cheeks, lips, and nasolabial folds, without the need for invasive facial surgery.  Not only is this procedure a natural alternative to cosmetic facial fillers, but it can also often provide longer lasting, more natural looking results.
If you are interested in any of the cosmetic procedures that I perform, contact me, Dr. James Namnoum, to schedule an appointment for a full consultation today.  Additionally, don't forget to connect with me on Facebook, Instagram, Twitter, and Google+ for all the latest plastic surgery news and updates.