Dr. James D. Namnoum | Board Certified Plastic and Reconstructive Surgeon
Over time, skin can start to lose it's natural elasticity and become loose or sagging in various areas of the body. For excess skin in the arms, Board-Certified Plastic Surgeon, Dr. James Namnoum, offers Brachioplasty, or Arm Lift Surgery. There are a variety of reasons that one might seek arm lift surgery, including recent weight loss, normal aging over time or to achieve cosmetic body goals. This surgical body contouring procedure can be performed in combination with liposuction in order to remove additional excess fat from the upper arms, along with the unwanted loose skin. Brachioplasty with Dr. Namnoum can provide a more toned and leaner look to your arms.
Arm Lift Surgery (Brachioplasty) Candidacy
Dr. Namnoum recommends that anyone seeking a cosmetic or reconstructive procedure visit the practice for a consultation prior to scheduling surgery. During your consultation, he will review your medical history, listen to your ideal expectations and desired results for the procedure and recommend the best option or combination of options to best suit your unique body contouring goals. Patients that are looking into arm lift surgery should ideally be:1
Over the age of 18
Experiencing upper arm skin laxity
At a stable and maintained weight
Non-smokers in overall good health
What To Expect During Your Arm Lift Surgery
Brachioplasty, also known as arm lift surgery, is designed to focus on removing excess and unwanted skin and fat from the arms. In most instances, this means placing an incision at the lower inside border of the arm, stretching from the axilla to the elbow, depending on Dr. Namnoum's approach and your individual needs. For patients with minimal excess skin and excellent skin elasticity, skin removal can be performed through a transverse axillary incision, which may be combined with liposuction to enhance the result. Dr. Namnoum will explain each approach during your consultation and why he recommends either for your unique desires.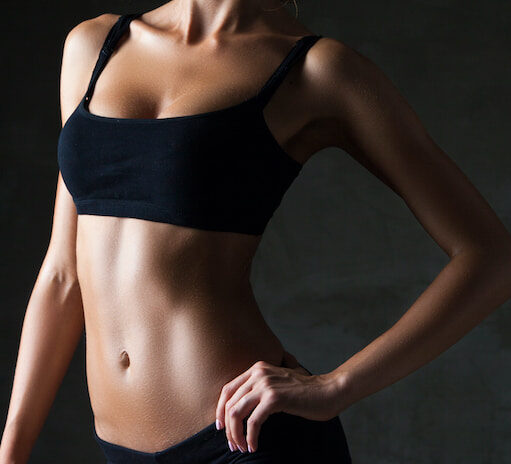 Brachioplasty Recovery
Once the surgery is complete, after-care instructions will be discussed with you to make sure your recovery process is as smooth and pleasant as possible. Minimal redness and swelling is normal. Dr. Namnoum uses advanced and well-crafted techniques to ensure minimal scarring. However, some scarring can be expected and he and his team will happily recommend top-of-the-line recovery creams, in addition to laser therapy for patients that wish to minimize lasting scars.
Brachioplasty Results
Smooth, toned and tighter arms are almost-immediately noticeable after arm lift surgery. Slight bruising, swelling or redness is normal and will go away during recovery. Results can be long-lasting, as long as you are committed to living a healthy and active lifestyle to maintain your beautiful newly toned arms. If you experience any abnormal pain or discomfort after the procedure, please contact us as soon as possible.