Dr. James D. Namnoum | Board Certified Plastic and Reconstructive Surgeon
Facial Procedures
Erbium Laser Skin Resurfacing
Laser skin resurfacing can address a variety of skin concerns and rejuvenate your complexion for a more youthful appearance. Board-Certified Plastic Surgeon Dr. James Namnoum offers laser skin resurfacing treatment in Atlanta with the Sciton® Erbium Laser.
Dr. Namnoum often recommends adding laser skin resurfacing to surgical treatment plans for procedures such as facelift surgery in order to enhance results. Laser skin resurfacing may also be combined with other non-surgical skin rejuvenation procedures for a comprehensive anti-aging plan.
What Can Laser Skin Resurfacing with Sciton's Erbium Laser Do?
Laser skin resurfacing treatment at our Atlanta office is personalized to meet the needs of each individual patient. The highly advanced Sciton® Erbium Laser is customizable to treat a range of skin types and conditions. Potential benefits include:
Smooth away fine lines and wrinkles
Diminish the appearance of scars
Improve overall skin texture
Reduce large pores
Correct sun damage and hyperpigmentation
Enhance clarity and elasticity
How Does Laser Skin Resurfacing Work?
The Sciton® Erbium Laser is a fully ablative laser that utilizes light energy to target the upper layers of skin. By using a specialized delivery system, this laser is able to precisely target damaged skin cells in order to reveal younger-looking and more even-toned skin. Laser resurfacing also triggers the body's natural healing process, which stimulates collagen production for improved skin texture and elasticity.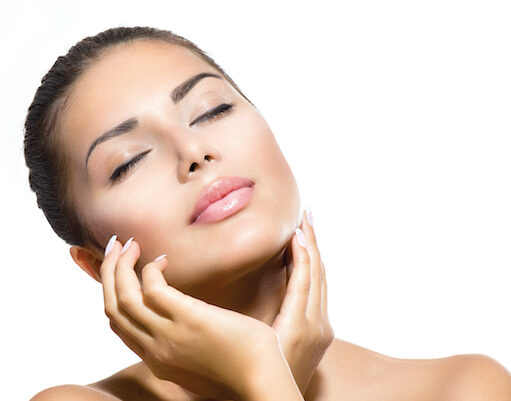 Preparing for Laser Skin Resurfacing
The first step is a consultation appointment at our Atlanta office. Dr. Namnoum will discuss your concerns and evaluate your skin in order to create a personalized treatment plan to meet your goals. You will need to be diligent in using sun protection in the weeks leading up to your treatment, as excessive sun exposure could have a negative effect on your results.1
What to Expect During your Laser Resurfacing Treatment
Laser skin resurfacing is a non-invasive procedure that can be performed in-office or operating room depending on the depth of the treatment and desire for additional procedures best performed under general anesthesia. You may be offered topical anesthetic to ensure your comfort throughout the procedure. Dr. Namnoum will apply the laser to the skin according to your treatment plan.
Laser Skin Resurfacing Recovery
You may experience some redness, swelling and mild discomfort after laser skin resurfacing. Each patient is different and your recovery period will vary depending on your skin sensitivity and the strength of your laser treatment. Dr. Namnoum will provide detailed after care instructions, including skincare and sunscreen recommendations.
Erbium Laser Results
Your laser resurfacing treatment plan will be customized to help you achieve your goals. In general, patients can typically expect smoother, younger-looking skin with reduced hyperpigmentation and fewer fine lines. One study showed that when surveyed three months after laser resurfacing treatment, 100% of patients felt that their appearance had been improved.2
Am I a Candidate for Laser Skin Resurfacing?
Laser skin resurfacing is appropriate for a wide range of ages and skin types. Whether performed alone or in combination with other procedures, laser skin resurfacing can treat a variety of complexion concerns. The best way to determine if this treatment is right for you is to schedule a consultation appointment at our Atlanta office.