Dr. James D. Namnoum | Board Certified Plastic and Reconstructive Surgeon
Body Procedures
Mommy Makeover
The beauty of becoming a mother and bringing new life into the world can be one of the most fulfilling things some women experience in their lifetime. However, women also often experience changes in their bodies after childbirth and breastfeeding that they may seek cosmetic plastic surgery to address. The mommy makeover is a customizable combination of procedures designed to restore a toned and svelte figure. The combination of procedures performed during a mommy makeover is customized to meet the goals of each patient. Frequently requested procedures include: liposuction, tummy tuck (abdominoplasty), breast augmentation, breast lift, arm lift, thigh lift, butt lift. Fat harvested during liposuction is often used to enhance the appearance of the breasts and buttocks if desired.
Mommy Makeover Candidates
Board-Certified Mommy Makeover Specialist, Dr. James Namnoum, has performed many mommy makeover surgeries to provide patients with beautiful, toned and lifted results. It is typically recommended that a woman has made the decision not to have any more children before undergoing a mommy makeover procedure.1
Ideal candidates for this unique and customizable option are1:
Women in good overall health
Women at an ideal and stable body weight
Women with loose or sagging skin in the breasts, abdomen, thighs, arms and buttocks
Women who are no longer breastfeeding
The Mommy Makeover Procedure with Dr. Namnoum
Once both you and Dr. Namnoum have determined the right combination of procedures for your mommy makeover surgery, he will create a surgical plan. The most traditional combination of procedures for this option include abdominoplasty, liposuction and breast augmentation. However, as each woman's figure and overall body goals vary, this is best determined by the patient and surgeon during appointments at our Atlanta-based office. To begin the mommy makeover, Dr. Namnoum and his surgical team will place the patient under general anesthesia.2 Next, he will complete the combination of procedures determined with you prior to surgery.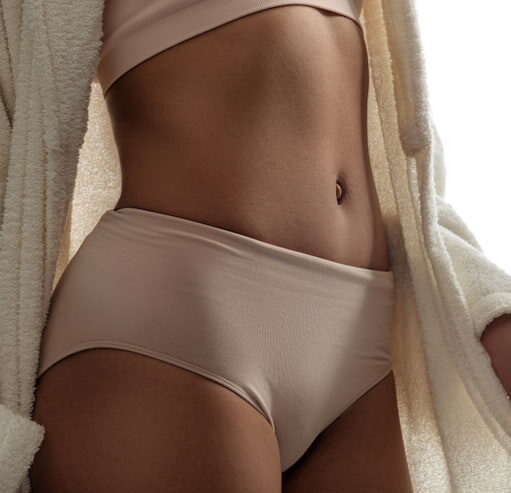 Recovery & Results from a Mommy Makeover
After successfully completing your surgery, Dr. Namnoum and his team will be sure to bandage your incision sites properly and provide detailed instructions for after-care. The results are often immediately noticeable and will continue to improve over the next few months as swelling goes down and healing progresses.
Follow-up appointments will also be scheduled with our office, to ensure the incisions are healing properly and any complications are caught and treated early.
Frequently Asked Questions About Mommy Makeovers
What is included in the total cost of the surgery?
Depending on the combination of procedures determined for your unique goals, the cost of your mommy makeover will vary. The total will include the following:
Dr. Namnoum's surgeon fee
Cost of each surgical procedure
Anesthesia fees
Operating room fees
After-care prescriptions and medication
What Are The Benefits of Combining Procedures in a Mommy Makeover?
By combining procedures into one surgery, Dr. Namnoum can focus on all of the areas that the patient discussed during their consultation at one time. This allows for the patient to experience just one recovery period and one surgery day. In addition to cutting down recovery time and surgical costs, combining the procedures can often reduce anesthesia risks, as you'll only have it administered once.
Am I a Good Candidate for a Mommy Makeover?
Women considering the mommy makeover procedure should do so only if they personally believe it is the right option. If you are finished having children, are in overall good health, and are experiencing any post-baby body issues that you strongly wish to address, then the mommy makeover might be right for you. Dr. Namnoum also offers a variety of other surgical options that can specifically target certain areas of the body if you so choose.