Credentials
Partner, Atlanta Plastic Surgery
Assistant Clinical Professor, Emory University
Medical Director and Managing Partner, Aya Medical Spa of Atlanta
Traveling Professor, American Society of Aesthetic Plastic Surgery
Founder and Chairman, Pink Ribbon Story Foundation, Breast Cancer Nonprofit Organization
Principal, Peninsula Partners, LLC.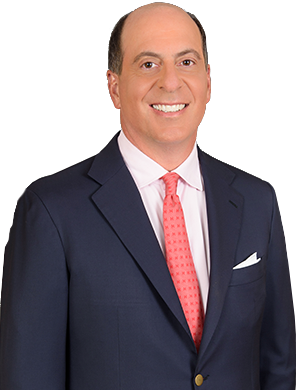 Training & Expertise
Dr. Namnoum positioned himself in the top echelon of plastic surgeons through the training he received at the world-renowned Johns Hopkins School of Medicine and his ongoing commitment to education and innovation.
Training in general and plastic surgery laid the foundation for him to hone his skills by serving patients with a wide variety of goals for 20 years. He is now a leading expert in cosmetic and reconstructive breast surgery as well as aesthetic body contouring and facial cosmetic surgery. As a leader in aesthetic surgery, he has been selected by the American Society of Aesthetic Surgery to serve as a traveling professor teaching physicians and residents across the US.
As an experienced and highly respected lecturer that is regularly invited to serve at plastic surgery symposia around the world, Dr. Namnoum is a leader in the latest and most innovative trends and techniques in plastic surgery. For many years, he has served as the co-director of the Atlanta Breast Surgery Symposium, the foremost breast surgery meeting in the world.
Because he is among the first in the nation to gain access to many innovative products, his patients benefit from cutting-edge technology that is not available to the general public. But Dr. Namnoum does not merely put innovative technology to use for his patients. As a consultant to many companies serving plastic surgery, he contributes to the refinement of technology that enhances results for women undergoing cosmetic and reconstructive breast surgery.
Dr. Namnoum also serves as Co-President of Innovative Biologics, a research company that investigates new methods of breast reconstruction by developing biologically integrated implants.
Dr. Namnoum is a founder and principal of Peninsula Partners, LLC a consulting and educational organization composed of 5 world-renowned leaders in plastic surgery. Peninsula Partners serves as a consultant to several of the largest and most important aesthetic and lifestyle companies in the world.
In addition to his expertise in breast procedures like breast augmentation, breast lift, breast reconstruction, revisional breast surgery, and composite breast surgery with implants and fat grafting, Dr. Namnoum is an expert at fat grafting for the face, breast and buttock, and has made many important innovations in the use of fat grafting and dermal matrices for aesthetic and reconstructive surgery. He is highly experienced in body contouring, including abdominoplasty, belt lipectomy, buttock enhancement with fat transfer, buttock lift, and liposuction. As an additional specialty, he has treated numerous patients following massive weight loss by designing aesthetic solutions to correct skin and fatty excess over the entire body and breast.
As an artist, Dr. Namnoum has an expert eye for facial aesthetic surgery, including face, neck and brow lift, facial fat grafting, facial skin resurfacing to correct aging skin, and eyelid surgery.
Dr. Namnoum is the Director and Managing Partner of the AYA Medical Spa which he has led over the past 18 years. He has introduced many new innovative technologies to the community including Sciton's Skin Rejuvenation systems such as Halo, BBL, and Erbium resurfacing, Coolsculpting, Ultherapy, Laser Hair Removal, Micro needling, injectables and threading, and skin care. AYA has been named Atlanta's Best Medical Spa by Jezebel magazine for the past 3 years consecutively under his leadership and has expanded to 3 locations.
Dr. Namnoum serves as the founder and chairman of Pink Ribbon Story Foundation, a non-profit organization dedicated to helping connect women with breast cancer and their families with other women newly diagnosed and struggling for information about the process, recovery, and options. Through unscripted interviews with patients and their families, a vast repository of narrative histories are made available through a variety of digital media and have been viewed by women in 40 countries speaking 28 different languages.
Dr. Namnoum is married and a father to 6 children.