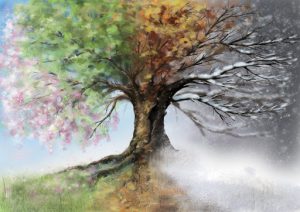 Surgery can be an intimidating experience — both for medical surgeries and plastic surgery. Part of the reason that it can feel a little uncertain is that many factors can affect your recovery, including the time of year. Weather can play a part in recovery time and aftercare. Being informed about how the weather can affect your recovery time can help your surgery experience go smoothly, from procedure planning to recovery.
How Each Season Affects Surgery Recovery Time
Each season can affect your surgery recovery times and processes. Different surgeries on different parts of the body will also interact with each season uniquely, so it's important not only to consider what type of weather you'll be recovering in, but what type of surgery you'll be recovering from. Below are some ways that each season can affect your surgery recovery time.
Winter
Some professionals in plastic surgery believe that winter is the best time of year for elective procedures. The reasons being:
People are typically more sedentary in the winter, allowing for recovery time;
Reduced sun exposure to surgery incisions, which can aid recovery;
Compression garments and bandages are likely to cause less overheating discomfort during cooler temperatures;
Operations like tummy tucks, breast augmentations, and facelifts will be healed in time for warmer weather and sun exposure.
While winter does present several positives for plastic surgery recovery, there are some negatives to consider. These may include:
Recovering during the holiday season;
Extra clothing layers causing discomfort to surgery areas;
Post-surgical depression can combine with or worsen seasonal depression;
Traveling to and from appointments can also pose problems in the winter. If you're seeing a specialist out of your local area, adverse weather may affect travel time, or even cause roads to shut down or flights to be canceled. If you're getting surgery in the winter and your travel is affected by the weather, you may consider a telemedicine consult if it is offered by your clinic to discuss your options.
Spring
Spring weather can be drastically different depending on where you live. Spring can be a popular time to schedule cosmetic surgery because people might have saved up time off because there are fewer holidays, or they can align surgery dates with spring breaks. Some other positives associated with recovery during this season may include:
Lighter clothing can be more comfortable on incisions;
Seasonal depression typically lightens in the spring;
Weather is less likely to impede travel;
Rainy weather can facilitate rest and recovery;
The downsides might include:
Allergies and hay fever can cause additional discomfort or prolong the recovery of facial treatments;
Higher risk of sun damage than in winter and fall;
If you take allergy medicine in the spring, you'll want to consult with your doctor beforehand to make sure that it won't interact negatively with any antibiotics or pain medication you'll be taking during your recovery.
Summer
Summertime is typically when many people aim to be recovered from their plastic surgeries. However, high heat and other qualities associated with summer can have negative impacts on recovery, including:
Sweat and dirt are more likely to be introduced to bandages and incision sites;
The risk of sun damage is high;
Dehydration and intense heat can increase swelling and impede recovery progress;
Being stuck inside during summer can have negative impacts on mental health.
While summer is not the most popular choice for recovery, there are some potential benefits:
Air conditioning can make recovery more comfortable;
Light clothing can be more comfortable on incision sites;
Summer vacations from school or work can be the perfect time to heal.
When recovering from surgery in the summertime, it's important to remember to stay hydrated, keep your skin moisturized, and remember to use sunscreen if you're going to be outdoors. This way, you can help mitigate many of the negative side effects of summer recovery.
Autumn
Autumn is another season that can vary depending on where you live. It can also be a popular time for surgery recovery, with cooler temperatures and less direct sunlight. Some of the benefits to recovering in autumn could include:
Rainy or cold weather can be ideal for recovering;
Less risk of sun exposure;
Weather is less likely to impede travel;
Season depression may not be as severe, depending on your location.
Scheduling your surgery for the fall can also ensure that you are recovered by summer. However, the negatives for recovering in the fall can include:
Recovering with possible diet restrictions during holidays like Thanksgiving;
Extra clothing layers may cause discomfort.
Autumn can be a busy time for students and parents, as it is the start of a new school year, so making arrangements for academic commitments may be an important part of your preparation.
What About Holidays?
Holidays and vacations can be a factor when considering surgery recovery. Many people travel or host their families for the holidays, which can become difficult or even impossible during recovery. However, holidays are also a time where many people have more time off work and school, which can be perfect for recovery times that don't require you to take unpaid vacation time or miss any school. When it comes to planning your surgery around holidays, here are some things to consider:
How long is the recovery time?
How significant will the procedure and accompanying recovery be?
Will I want to have diet or movement restrictions during the holidays?
Am I willing to miss out on plans or traditions if necessary?
If you're concerned about recovering over a holiday, talk to your provider about how flexible you can be with your recovery plan, and what you can do to still get the most out of your holiday season.
When Should I Aim to Schedule My Surgery?
When scheduling your surgeries, it is important to take into account how factors you can't control, such as the weather, will affect your recovery time. However, it's equally as important to consider your priorities during and after recovery, and what adjustments your lifestyle can accommodate.
Weekends
Weekends can be a great scheduling choice for people who work full time, or who are having minimally invasive procedures. Minimally invasive procedures, such as skin resurfacing or non-surgical injections, take less time to heal, making them a perfect choice for a weekend procedure. You can also take advantage of long weekends, such as labor day, to avoid having to take time off work.
Weekdays
Weekdays can be a good choice for stay-at-home parents, who may have time while their children are at school or child care. Additionally, weekdays may be less busy for your clinic. Some people prefer this to weekends because procedures can be easier to schedule, and may even be able to be scheduled sooner than weekend slots.
Plastic surgery is a personal journey that's unique to every individual. Recovery and recuperation can be different for different bodies, times of the year, and procedures. Talk closely with your provider to make sure you have the best recovery plan in place that will keep you both as healthy and happy as possible.