One of the most popular seasons for patients to pursue plastic surgery is summer. With more relaxed schedules, children out of school, and time off work, many patients can schedule their procedure and manage its required downtime. Summertime is also a season when patients want to look their best in bathing suits, shorts, skirts, etc., so aesthetic improvement is on the mind. I perform many breast and body contouring procedures during summer to help patients achieve the look they want, but patients who want to get plastic surgery this time of year have some special considerations to keep in mind.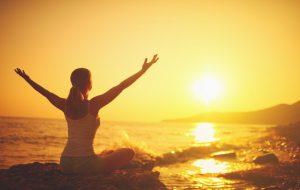 In Georgia and many other places, summer invariably means a hot and humid environment. Staying adequately hydrated and moisturized are important for anyone at any time of year, but someone recovering from plastic surgery in the summertime must be doubly careful to do so. This is just one of several circumstances specific to summer, so I'm providing some tips and considerations to keep in mind while you're recovering from plastic surgery during the warmest months:
Stay hydrated. Surgery of any kind significantly reduces fluids in the body, and the addition of summer heat can affect one's ability to remain hydrated.
Keep your skin moisturized so that any incisions heal properly. Dry skin doesn't heal as well as healthy, moisturized skin.
Keep your skin protected from the sun. Patients who want to relax outside or begin resuming physical activity outdoors should regularly apply sunscreen (at least SPF 30) to protect healing skin. The skin can be protected with clothing, but it's important to reapply sunscreen to exposed areas such as the face.
Take extra care to manage swelling. High temperatures and extra sun exposure may cause additional swelling. Elevate your surgical site and apply ice to treated areas to reduce swelling and improve circulation. For patients who have had body or breast surgery, elevating the legs or arms will improve circulation, while patients who have had a facial procedure, such as a facelift, will need to elevate the neck. Reducing swelling will not only help patients feel more comfortable, but also facilitate a healthy, successful recovery process.
After you've fully recovered from plastic surgery, I encourage you to take advantage of the summer weather by beginning a new outdoor exercise routine. Staying hydrated, applying sunscreen, and maintaining a healthy diet are all post-operative practices that I strongly advise to all my patients, no matter what time of year it happens to be. If you'd like to learn more about your self-improvement options, or if you're interested in the procedures I perform, contact me, Dr. James Namnoum, to schedule a consultation. Don't forget to connect with me on Facebook, Twitter, and Instagram, and come back to the blog soon for more advice and information on looking your best.