Cosmetic plastic surgery procedures, particularly those procedures designed to shape and contour the body, are more popular than ever.  However, there are still many misconceptions about what exactly they can do and when they are appropriate.  In the more than two decades that I have been a board-certified plastic surgeon specializing in procedures of the breasts, body, and face, I have helped thousands of men and women achieve a slimmer and more aesthetically pleasing shape with body contouring plastic surgery.  Still, I frequently find it necessary to advise patients that these techniques are not intended to be a substitute for a healthy diet or regular exercise routine.  As careers and recreational activities become increasingly tied to technology and streaming media, it is important to emphasize the vital role that regular physical activity plays in maintaining good health.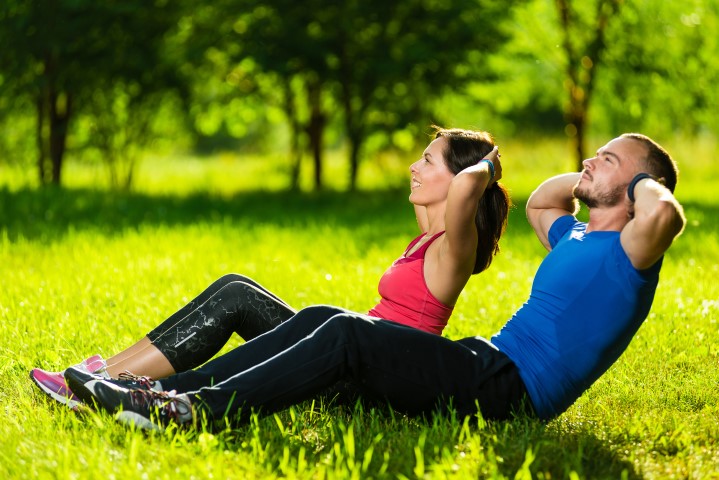 Much has been communicated recently about the dangers of a sedentary lifestyle.  Even relatively brief periods of leisurely movement every few hours can contribute to weight loss and increased energy levels, as the muscle activity needed for standing and other movement seems to trigger important processes related to the breakdown of fats and sugars within the body.  Conversely, research has linked sitting for long periods of time with conditions like obesity, high blood pressure, and abnormal cholesterol levels.  One study even found that those who spent more than four hours each day sitting in front of a computer or television screen were about 125% more likely to experience chest pain (angina) or a heart attack than those who spent less than two hours a day similarly inactive.  Even spending a few hours every week at the gym doesn't seem to significantly offset these risks, and the problems are only compounded for those who are recovering from body contouring plastic surgery procedures.
Studies published by the National Institutes of Health have found that candidates for bariatric (weight loss) surgery spent, on average, more than 80% of their time sedentary, as opposed to engaging in moderate or even light-intensity physical activities.  However, in my experience, patients undergoing post-weight loss body contouring procedures, like tummy tucks or arm and thigh lifts, generally enjoy better results, quicker recovery times, and fewer complications if they have good muscle tone, strong circulation, and a healthy heart and lungs prior to their surgery.  Moreover, while the body is healing, unwanted blood clots can sometimes form as a result of excessive inactivity, and these blood clots can potentially lead to heart attacks, stroke, and other serious issues.  I generally encourage my patients to resume regular physical activity as soon as is medically prudent after surgery.  Even slowly walking around the house can improve circulation, which will in turn speed recovery and improve your final plastic surgery results.
Every patient is, of course, unique and will require a customized recovery plan based on their individual condition and personal goals.  This is why I think it is so important to spend time talking to each of my patients and carefully reviewing the guidelines specific to their recovery plan during our consultations and post-operative follow-up visits.  If you are interested in learning more about any of the breast or body contouring cosmetic plastic surgery procedures that I perform, please contact me, Dr. James Namnoum to schedule an initial consultation.  Don't forget to connect with me on Facebook, Twitter, and Google+ for more plastic surgery news and updates.