Plastic surgery has evolved a great deal since I first became a board-certified plastic surgeon more than two decades ago.  Gone are the days when expensive and time-consuming plastic surgery procedures were performed exclusively on the wealthy and famous.  Today, men and women from all walks of life are taking advantage of the latest advances in plastic surgery technology and minimally-invasive facial rejuvenation techniques to achieve impressive results with minimal post-surgery recovery and downtime.  One of the most effective tools that I use to help them reach those goals is with laser skin resurfacing.  This versatile technique can help improve the appearance of the skin and alleviate the signs of facial aging in a variety of different ways.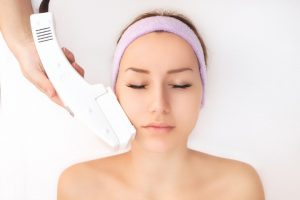 The skin is actually a very complicated organ, composed of several distinct tissue layers.  As new skin cells are formed, they slowly push the older cells towards the skin's surface.  Along the way, those skin cells are compressed and flattened, until they eventually become a barrier between environmental bacteria and the soft, growing cells underneath.  These surface skin cells, which are now dead and dry, lack the elasticity of living, growing cells, and so they easily become creased and wrinkled by repeated facial movement or discolored by harsh ultraviolet light.  Our latest and most advanced Sciton® laser skin resurfacing system uses focused light energy to gently remove dead and damaged skin cells from the skin's surface.  This eliminates fine lines and wrinkles, removes pigment irregularities, and gives the entire treated area a smooth and even appearance.
However, this is only part of what laser skin resurfacing technology can accomplish.  The Sciton® laser system is fully adjustable, allowing it to be precisely calibrated to each patient's individual skin type.  Unlike ablative surface treatments, different wavelengths of laser light can actually pass harmlessly through the skin's outer layers, to gently warm and stimulate the collagen production capabilities in the deeper tissue levels.  This effectively firms and tightens the skin from underneath, helping to alleviate skin sagging, or ptosis, which becomes increasingly common as the face gets older.  In some cases, laser skin resurfacing technology, because it stimulates the body's natural healing processes, can even be used to minimize the appearance of post-surgical scars, making it ideal for use with many other facial cosmetic or body contouring plastic surgery procedures.
Best of all, many of these low-level laser skin resurfacing treatments can be easily performed in my office, with only minimal discomfort or post-procedure recovery time.  Most patients need only keep the affected area clean, well-moisturized, and protected from ultraviolet light, and they can return to their normal activities within a few days of the procedure, depending on their individual preference and their body's natural healing factors.  If you are interested in in learning more about laser skin resurfacing, or about any of the other cosmetic plastic surgery procedures for the face and body that I perform, contact me, Dr. James Namnoum, to schedule a consultation today.  Don't forget to connect with me on Facebook, Twitter, and Google+ to get all the latest plastic surgery news and updates.