Plastic surgery can often be a controversial subject.  In the more than two decades that I have been a board certified plastic surgeon performing cosmetic and reconstructive procedures for men and women from all over the world, I have seen attitudes change a great deal.  Even today I frequently find myself having to correct the outdated beliefs and misconceptions that some people have about this area of medicine.  Here is the truth behind some of the most common myths about plastic surgery.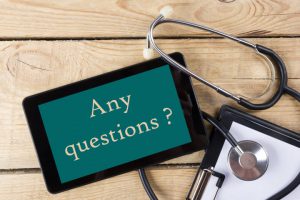 MYTH: Plastic Surgery is Just for Women
FALSE! For decades, people have associated plastic surgery with the more well-publicized cosmetic procedures, but it can actually do much more.  In fact, many of the reconstructive techniques that are used today were first developed to help soldiers who had been grievously injured during World War One. Although the number of women who undergo plastic surgery is generally higher than the number of men, the popularity of cosmetic surgery among men has been steadily increasing for years.  In particular, as overall health improves and people keep working longer, many men find themselves in an increasingly young-looking work force and discover that simple, minimally-invasive facial rejuvenation procedures can often help them compete.  Men typically tend to gravitate towards subtle changes, like those that can be achieved with nose surgery (rhinoplasty), eyelid surgery (blepharoplasty), and liposuction, but increasing numbers are also opting for more extensive reconstructive and body contouring procedures, such as male breast reduction surgery to treat gynecomastia, a relatively common condition characterized by excess fat and/or glandular breast tissue in the chest.
MYTH: Plastic Surgeons and Cosmetic Surgeons Are the Same Thing
FALSE!  As more health care providers attempt to capitalize on the increasing popularity of plastic surgery, many doctors in unrelated specialties, like gynecology or family medicine, are attempting to perform cosmetic procedures as "cosmetic surgeons."  However the term "cosmetic surgery" is not an official specialty recognized by the American Board of Medical Specialties.  Surgeons who are board certified in plastic surgery require extensive specialized training related to all the nuances of cosmetic and plastic surgery, including at least two years dedicated to plastic surgery alone.  Patients choosing a surgeon for their cosmetic plastic surgery procedures should always inquire about a doctor's specific board certifications as well as their specific experience.
MYTH: Plastic Surgery is Expensive and is Never Covered by Insurance
FALSE!  Advancements in technology and surgical technique have opened the door for non-invasive procedures like Botox®, facial fillers, or skin resurfacing procedures, which can achieve exceptional results at only a fraction of the cost of traditional plastic surgery procedures. Moreover, some practices may accept qualifying insurance plans for potentially life-changing reconstructive procedures, like breast reconstruction. Lastly, affordable financing options for a variety of cosmetic medical procedures ranging from minimally invasive anti-aging procedures to full facial plastic surgery are also available through PatientFi, Care Credit® and Alphaeon®.  Plastic surgery is now available to men and women no matter what their financial means.
I have always believed that the best way to achieve patient satisfaction is to provide accurate and thorough information so that patients can make informed decisions and maintain realistic expectations.  If you have any additional questions about any of the cosmetic or reconstructive plastic surgery procedures that I perform, or would like to learn more about how those procedures might be able to benefit you, please contact me, Dr. James Namnoum, so that we can schedule a full consultation.  Don't forget to connect with me on Facebook, Twitter, and Google+ to get all the latest plastic surgery news and updates.