In the more than twenty years that I have been a board-certified plastic surgeon practicing in Atlanta, I have had the opportunity to perform a wide variety of cosmetic and reconstructive procedures on thousands of different patients, but few of these procedures are as technically demanding and emotionally satisfying as breast reconstruction.  I consider it a privilege to be able to guide a patient through this frightening and difficult process and to help them find a sense of wholeness at its completion.  Because the safety of my patients has always been my paramount concern, I like to keep up-to-date with the latest technological advancements in reconstructive and cosmetic breast surgery.  One of the most effective of these developments is something called an acellular dermal matrix, a material that can reduce the chances of complications in many breast reconstruction procedures.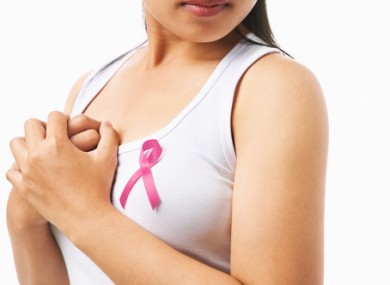 An acellular dermal matrix, or ADM, is created by taking natural dermal tissues from humans or animals and then treating them to remove the host cells and leave behind a 'scaffolding' of collagen, elastin, and other various vascular elements.  The resulting material can provide a kind of framework upon which the patient's own cells can grow and reproduce, which helps encourage tissue regeneration and speed the healing process.  Twelve years ago, I was one of the first plastic surgeons to pioneer the use of ADM material for breast reconstruction surgery.  Initially, the material was used to lengthen the pectoralis muscle and stabilize the soft tissues around the tissue expander so that we might increase the possible fill volume at the time of surgery.  By effectively creating more room in the breast pocket without having to use a tissue expander, we were able to move directly to a breast implant without an intermediate surgical procedure, improving the final shape of the breast and reducing the overall recovery time.  Eventually, the use of ADMs enabled us to perform breast reconstruction procedures above the pectoralis major muscle, further improving the aesthetic outcome while still maintaining a low risk for capsular contracture.
At the annual Atlanta Breast Surgery Symposium in January of 2017, I demonstrated a pre-pectoral DTI Breast Reconstruction procedure using an acellular dermal matrix in front of an audience of more than five hundred surgeons from around the world and achieved extremely positive feedback.  However, even though the use of ADM has many potential benefits and is considered the "gold standard" for breast reconstruction procedures, it is not necessarily required in all circumstances.  The material itself is expensive, and so is only used during cosmetic breast surgery in cases of breast augmentation revision where patients have experienced problems with capsular contracture in the past and are likely to experience similar problems in the future.  Because I have a great deal of experience using acellular dermal matrices during both reconstructive and cosmetic surgery, I can advise my patients as to whether its use is actually necessary in their specific case.
I have had the unique opportunity to conduct studies using the most advanced plastic surgery technology to help further optimize patient safety and satisfaction.  If you are interested in learning more about any of the cosmetic or reconstructive surgery procedures that I regularly perform, please contact me, Dr. James Namnoum, to schedule a consultation today.  Together we can use the advanced Vectra® M3 imaging system to preview potential results of various implants sizes and surgical approaches to determine exactly what procedure is right for you.  Finally, don't forget to connect with me on Facebook, Twitter, and Google+ to get all the latest plastic surgery news and updates.