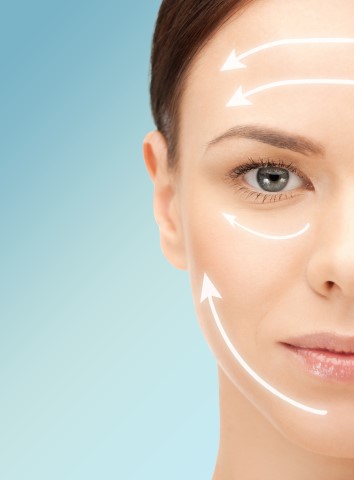 In the more than twenty years that I have been a board-certified plastic surgeon in Atlanta, I have had the opportunity to help thousands of women and men deal with the various signs of facial aging and I have seen the ways in which we treat those symptoms evolve a great deal.  Decades ago, traditional facelift procedures were really the only viable option, but those were largely reductive, meaning that excess, sagging skin had to be removed in order to give the face a more lifted and youthful appearance.  Unfortunately, such an approach was inherently limited, since there is only so much skin that can be taken away before the face starts to look stretched and unnatural.  Today, innovations in technology and refinements in surgical technique have given patients more natural looking options.  Extremely effective non-surgical facial rejuvenation treatments, like injectable facial fillers and skin resurfacing, can help delay the aging process and even postpone the need for surgical intervention while long lasting and natural looking rejuvenation can be achieved with advanced face lift surgery.
It can often be helpful to think of the face like a house.  As it gets older, surface problems like peeling paint are exacerbated by a general weakening and sagging of the internal structural supports.  Similarly, as the face ages, its underlying muscles and tissues grow weaker, allowing the surface skin to sag and droop and making the sun damage and wrinkles on the surface skin more apparent.  Moreover, facial fat deposits, which give a young face its rounded fullness, gradually diminish to leave the features looking hollow and gaunt.  Modern facelift techniques rely less on stretching the skin and more on lifting and repositioning underlying muscles and support tissue, avoiding a "wind-blown," obviously over-worked appearance.  We also use fat transfer techniques to restore lost facial volume to key areas of concern with fat that has been harvested via liposuction from other areas of the patient's body.  Unlike soft tissue fillers that are absorbed and eliminated from the body over a period of several months, fat cells that survive the transfer process can continue to live just like any other cells in the body, potentially granting much longer lasting results.  Finally, the damage from the sun and other environmental factors that contributes to premature skin aging can often be alleviated or even reversed through the use of techniques like chemical peels and Sciton® laser skin resurfacing.  These gently remove the outermost layers of skin to reveal the younger and healthier skin cells that lie underneath.
Every patient is unique, which is one of the reasons that I use the Vectra® M3 imaging system during patient consultations.  This advanced plastic surgery technology allows me to visually guide patients through surgical and non-surgical procedures using simulated three-dimensional photos of a patient's face and body.  This visual preview of plastic surgery results, along with educational content or additional consultation notes, can even be accessed at the patient's convenience via a computer, tablet or mobile device using a secure network and log-in through our TouchMD interactive patient software.  If you are interested in a face lift or in any of the facial rejuvenation or body contouring cosmetic plastic surgery procedures that I perform, contact me, Dr. James Namnoum to schedule a consultation today or connect with me on Facebook, Twitter, and Google+ for more plastic surgery news and updates.