Women who have had children are all-too aware of the toll that pregnancy can take on the body. If you're anticipating a pregnancy, you may be dreading the probability of sagging skin, stretch marks, drooping breasts, weight fluctuations, and other body fluctuations that often accompany the process. Fortunately, plastic surgery has a solution—or rather, a suite of potential solutions—that can address the various physical consequences of childbearing. When diet & exercise aren't enough to restore your body to its pre-pregnancy state, a mommy makeover might be just what you need.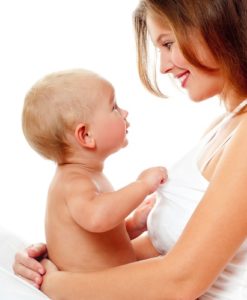 Mommy-makeover surgery can be described as a combination post-maternity breast & body reshaping procedure. Depending on the patient, this procedure can include one or some of the following commonly performed surgeries:
Mini Tummy Tuck: During this surgery, I make a small incision to lift excess skin up to the naval. This procedure is ideal for patients who do not have muscle separation and only need skin removed.
Tummy Tuck: Tummy tuck shapes and trims the abdomen and waist, flattening the overall look of the abdomen. During a tummy tuck, I make an incision low on the abdomen (which can easily be hidden beneath undergarments) and remove excess skin & fat, then tighten the underlying abdominal muscles that so often cause the tummy to pooch.
Liposuction: Depending on your areas of concern, liposuction can be performed on the abdomen, waist, hips, and more. Though liposuction may help you to lose extra inches, it is not a substitution for maintaining a healthy diet & exercise plan.
Breast Lift: This procedure is ideal for women with sagging breasts and stretched skin after pregnancy & breastfeeding. A breast lift involves the tightening of the breast tissue and trimming the excess skin around the breasts to give them a youthful and more lifted upward position.
Breast Augmentation: The breast procedure I most commonly perform as part of a mommy makeover is a combination breast augmentation & lift. In addition to stretched & sagging skin, loss of volume is a common problem among new mothers, so many of my mommy makeover patients benefit from surgical breast augmentation via implants.
Breast Reduction: Depending on a number of factors, the childbearing process may also cause a woman's breasts to grow larger. This makes some new mothers ideal candidates for breast reduction surgery. Broadly speaking, we have many effective techniques for improving the overall shape and size of the breasts, no matter what the cause of their less-than-ideal appearance.
There's a variety of plastic surgery procedures that can address the diverse issues that can affect a woman's body after she's given birth. I recommend that mommy makeover patients wait until they're finished having children to pursue plastic surgery, as future pregnancies can compromise results. If you're interested in restoring your pre-pregnancy body with a cosmetic procedure, or if you'd like to learn about the many other procedures I perform, contact me to schedule a consultation today. Don't forget to connect with me on Facebook, Twitter, and Instagram, and come back to the blog soon for more advice & information on looking your best.