As a board-certified plastic surgeon with over 20 years of clinical experience, I know there's much more to plastic surgery than mere enhancement. For this reason, I encourage patients who are interested in body contouring procedures to understand that plastic surgery is not a replacement for leading a healthy lifestyle by eating right, maintaining mental wellness, and engaging in physical activity. In fact, I've found that patients who are close to their goal weight prior to cosmetic surgery are usually more pleased with their results and are better at maintaining long-lasting results.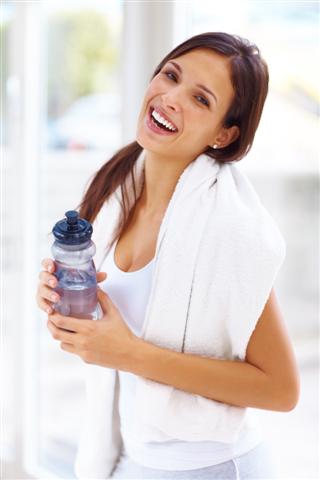 There are three main reasons patients pursue body contouring procedures: to enhance their post-maternity appearance through mommy makeover surgery, to refine the results of bariatric surgery with post weight loss surgery, or to target stubborn areas of loose skin & fat that won't respond to diet and exercise. Mommy makeover surgery is a combination of cosmetic procedures designed to relieve the effects of pregnancy, childbirth, & breastfeeding. Depending on the patient's needs, this procedure may include cosmetic breast surgery, a tummy tuck, and/or liposuction. Patients who undergo massive weight loss surgery pursue body lift procedures to eliminate excess skin & tissue. Stubborn areas of excess fat and loose skin of the abdomen can usually be targeted with a tummy tuck and liposuction.
Whether or not patients are used to working out before surgery, I encourage them to begin an exercise routine< after once their body has healed following their plastic surgery procedure. However, as noted by the American Society for Aesthetic Plastic Surgery (ASAPS), many patients question when they can commence exercise after cosmetic surgery. It's important to understand that each patient is different, as is each surgery, so recovery times will vary. Patients should discuss their workout plans and goals with their plastic surgeon to avoid overdoing it. I typically recommend that my patients begin walking around their house the day after surgery for circulation purposes, but it's important not to do too much the first week after a procedure. Depending on the procedure(s) pursued, most patients can carefully begin or resume normal physical activity after 6 weeks of plastic surgery recovery. I discuss with each of my patients what they should expect & plan for, outlining a plan based on their activity level, health status, type of procedure, etc. Patients need to work their way back into an exercise routine and build up their fitness slowly to facilitate healing and health after cosmetic surgery. No matter what procedures are pursued, patients should begin planning to improve their diet and exercise habits during their recovery. Writing down recovery goals can help get you motivated. It's important to find activities that you enjoy to help you reach your goals, but remember to consult with your physician before you begin. If you'd like to learn about the procedures I perform, contact us to schedule a consultation. Don't forget to connect with me on Facebook, Twitter, and Instagram, and come back to the blog soon for more advice and information on looking your best.