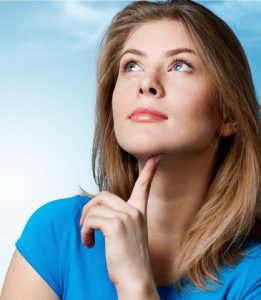 You can tell a lot about a surgeon and a procedure by looking at their plastic surgery before-and-after gallery. These images can give you an idea not only of how competent and experienced the surgeon is, but also how their specific skillset might be able to achieve what you're looking for. Plastic surgery is an artform, and some surgeons are better at using certain techniques and working with certain "canvases" than others. It can be difficult to know what to look for when browsing before-and-after photos, so here are a few things to consider to help you through the process:
If you saw the "after" photo first, would you be able to tell it was the product of plastic surgery?
One of the most common questions I get is whether or not I can make plastic surgery look "natural." The answer is usually yes, but like "beautiful," the word "natural" can mean different things to different people. If you saw the person in the "after" photo on the street, would you suspect he or she'd had any work done?
Do any of the patients in this surgeon's gallery share your characteristics?
Addressing this question could give you an idea of how much experience a surgeon has with patients similar to you, but more specifically, it can show you how skilled he or she is at doing a given procedure for people with your body type. There's a vast array of body types out there, and some surgeons may be more experienced and adept at performing the plastic surgery procedure you're considering on certain body types.
Are the "after" photos symmetrical?
One of the most important aspects of the perception of beauty is symmetry. Whether it's a breast enhancement, facelift, or something else, make sure that your surgeon's before and after photos either maintain or improve the symmetry of whatever area of the face or body they've operated on.
Do the before-and-after photos appear to have been taken under the same conditions?
Lighting, distance, angles, and other factors can make a huge difference in how an image looks. Make sure each image and a before-and-after set seems to have been taken under similar conditions.
What is this surgeon's approach to minimizing scarring?
Scarring is an inevitable result of any surgery, but a skilled plastic surgeon will strategically place any scarring to make it as inconspicuous as possible. Moreover, he or she should perform specialized techniques to avoid attracting attention. As you look at a prospective surgeon's before-and-after photos, make sure the scars aren't immediately noticeable, and that the surgeon has not only hidden them in places where most clothing will cover them up (if possible), but also made them subtle enough to blend in with the rest of the patient's body.
Beauty is often subjective, so while these guidelines can be helpful for finding a surgeon who's a good fit for you and your needs, you should ultimately depend on your own judgment to determine what looks best to you. I'm extremely proud of the results I've achieved over the years, so I encourage you to explore my before-and-after gallery. If you'd like to learn about the procedures I perform, contact me, Dr. James Namnoum, to schedule a consultation. Don't forget to connect with me on Facebook, Twitter, and Instagram, and come back to the blog soon for more advice and information on looking your best.