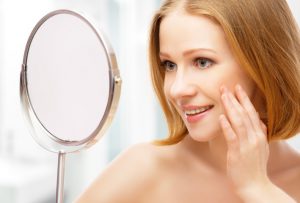 Scarring is one of the main concerns about plastic surgery recovery I regularly hear about from patients. Most people understand that, any time the skin is broken, a scar will eventually show up. Fortunately, I've been developing techniques for making scars as inconspicuous as possible for as long as I've been practicing plastic surgery. I do everything I can to make any scars unnoticeable and, in some cases, am able to make them imperceptible.
How do I minimize scarring in plastic surgery?
Location is perhaps the most important part of hiding a scar. One of the best ways to make a scar less visible is to strategically place it in natural creases in the body.
I also try to avoid placing scars where the skin has a lot of tension, as this can make them larger.
A tummy tuckincision is most often placed at or below where the patient's underwear would be. A breast augmentation scar can usually be obscured by a darker area of the areola, the underside of the breasts, or the armpit. For facial procedures, incisions can be strategically obscured by natural creases or the hair.
Beyond the careful placement of scars, I also use special techniques to minimize tension as I close an incision.
What can you, as a patient, do to minimize any scarring?
Examine the before-and-after galleries of any plastic surgeons you may be considering, choosing the ones who have the least conspicuous scarring. I'm proud of the results I've achieved, which is why I showcase many of them in my plastic surgery before-and-after galleries.
Follow all of your surgeon's preoperative and postoperative instructions as closely as possible. This will not only minimize the appearance of scars, but also reduce any risks of complications and make your recovery period as brief as possible. Depending on the type of surgery you've had, I will likely give you topical silicone and other special support to aid in the healing process.
Protect your incision(s) from direct sunlight.
There are limits to just how much scarring can be avoided, but years of practice and honing my skills has made me adept at minimizing the appearance of scars and other blemishes. The manner and rate at which a patient heals may differ from person to person, as genetics, age, health, and other factors can influence the healing process. Additional treatments known as scar revision or scar removal procedures can be performed for patients who desire further scar reduction.
If you'd like to learn about the procedures I perform, contact me, Dr. James Namnoum, to schedule a consultation. Don't forget to connect with me on Facebook, Twitter, and Instagram, and come back to the blog soon for more advice and information on looking your best.