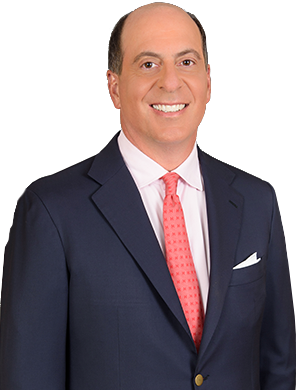 In the more than 20 years that I've been practicing plastic surgery, I've had the privilege of helping countless men and women achieve their aesthetic goals. I've formed many great relationships with many patients, and I'm proud of the confidence and trust that I've been able to cultivate with those patients. My team and I work every day to make our patients as satisfied with their plastic-surgery results and overall cosmetic-surgery experiences as possible. That's why, for this week's blog, we're excited to bring you some wonderful reviews we've received from gratified patients:
Dr. Namnoum & team,

From the bottom of my heart, thank you all for your warmth, understanding, patience, and enthusiasm throughout my breast aug consults, surgery, and recovery process. Thank you for making this journey as easy and personalized as possible. I can truly say that today I woke up with greater confidence in a body that finally feels like the perfect fit. You all spend your time and energy making life more beautiful for your patients, and I cannot thank you enough for that. Dr. Namnoum, I'm sure you've heard this and so much more, but your talents are truly a gift, and I am so fortunate to have had you as my surgeon.

With gratitude & warmest regards,

Kristen

P.S. The flowers were lovely and greatly appreciated, as well! You think of everything ????
Dear Dr. Namnoum,

Thank you for the excellent care we received from you and your staff. Our Atlanta experience could not have been more positive. Your sincere concern, kindness, and generosity were beyond our expectations.

Most sincerely,

Anne
I can't thank you enough for all that you have done. It started with being sensitive to my situation and ended with feeling more beautiful than I did before. I am thankful that you were my surgeon and you were an answer to my prayers for the best team. You have a passion for what you do and a heart for women going through the biggest crisis of their lives. You are sensitive and professional. I appreciate you and all your staff. You have truly blessed me and helped me.

— Britt
Thank you! Two words that seem inadequate for all you have done for me this past year. It's been a pleasure and an honor getting to know you and I am deeply grateful you are my doctor. Thank you for your care, compassion, and commitment to healing me and for making me look and feel better than I have in a long time.

— Ellen
We value our patients' feedback and are always grateful to hear from them. To read more words from my patients, please visit my testimonials page. If you're a patient of mine who would like to share your experience with me and my team, or if you'd like to learn about any of the other cosmetic procedures I perform, contact me, Dr. James Namnoum to schedule a consultation today. Don't forget to connect with me on Facebook, Twitter, and Instagram for more plastic surgery news and updates.