As a plastic surgeon, people often ask me if there is anything that they can do to look younger or more physically fit.  I always have to remind them that there are really no short cuts to good health.  Although the various facial plastic surgery and body contouring procedures that I perform can accomplish a great deal, and are excellent ways to address specific areas of concern, there is ultimately no substitute for a healthy diet and regular exercise program.  Over the last twenty years, I have had the opportunity to assist men and women of all ages when they are recovering from surgical procedures, and I have found that following some very basic nutritional advice can often be the key to helping them achieve the best plastic surgery results.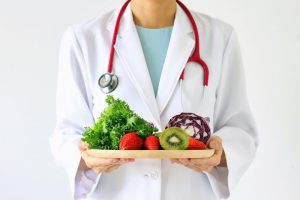 First and foremost, in order to rebuild healthy skin and muscle tissue after injury or surgery, the body requires protein.  However, not all sources of protein are alike.  Most experts agree that the proteins that are highest in saturated fat, like certain red meats, can raise cholesterol and potentially blood pressure, which places additional stress on healing tissues.  Moreover, a recent study conducted at the University of California Los Angeles suggests that young women who ate large amounts of sugar and red meat regularly were more than 30% more likely to develop breast cancer as they entered their 20's, 30's or 40's.  To my patients, I generally recommend diets that favor lean proteins, like fish, chicken and turkey, as well as eggs, beans, nuts, quinoa and even leafy greens.  I also caution them to avoid excess salt, which can worsen inflammation, and sugar, which may impair your immune system and potentially increase your risk of infection.  Even procedures that affect relatively small areas, like mini-facelifts or eyelid surgery, can be adversely affected by excessive swelling.
There are also a number of substances that people regularly come into contact with that can be very damaging to healing tissue, so what you keep out of your body can be just as important as what you put into it.  For example, not only does smoking damage lung function, but it also impairs the circulation of blood to the skin's surface, effectively delaying the entire healing process.  Alcohol, caffeine, aspirin, ibuprofen, and even certain nutritional supplements can potentially affect blood pressure and clotting, and the ultraviolet radiation in sunlight can cause damage to the skin and make scars more noticeable.  Avoiding toxins like cigarette smoke, alcohol, and caffeine, taking the time to cover healing incisions with bandages or a strong sunscreen while you are outside, and making sure to discuss with your doctor all medications and supplements that you might be taking, are some of the best ways to help ensure a smooth plastic surgery recovery.
Every patient's body is unique, so I always go over customized instructions before any plastic surgery procedure and during any post-surgical follow up visits.  If you are interested in learning more about any of the facial rejuvenation or body contouring cosmetic plastic surgery procedures that I perform, contact me, Dr. James Namnoum, to schedule a full consultation.  Finally, remember to follow me on Facebook, Twitter, Instagram, and Google+ to get all the latest plastic surgery news and updates.